Dallas Hypnosis Training and The Subconscious Mind
In this powerful Dallas Hypnosis Training class the student will learn that hypnosis is a natural state of mind. We all go in and out of hypnosis throughout the day, though that does not mean a hypnotist is always involved. Hypnosis can be thought of as an altered state of consciousness that provides access to the subconscious mind though bypassing the critical factor of the conscious mind. Guiding a person into hypnosis is known as the induction. Deepening techniques are used to guide the person into a deeper state of hypnosis. These are typically the first hypnotic processes you will learn in your hypnotherapy training.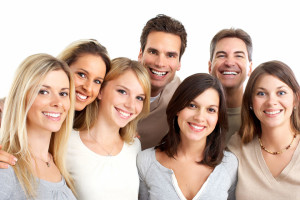 In this Dallas Hypnosis Training you will learn to guide your clients into hypnosis and take them into a deeper state of hypnosis. Next it is important to have a variety of different processes at your disposal. Everyone is different, so it is important to use different processes with different people, even those who have the same presenting issue.
The ultimate goal is transformation of the subconscious mind and that goes for those who use hypnosis exclusively as well as those who use hypnosis in conjunction with other therapeutic methods. Many people use hypnosis in their work. In fact the most effective therapists use hypnosis in one form or another, though they may not want to admit it is hypnosis.
When you enroll in this Dallas Hypnosis Training you will learn effective processes for dealing various forms of anxiety. One type of anxiety is performance anxiety, which comes in many different flavors and involves a variety of different types of performance. These might include test taking, public speaking or even sports performance. Hypnosis is a powerful process that can assist your clients in improving any kind of performance anxiety. An effective hypnotherapy training will teach the student to use the most effective processes to assist clients in improving relationships, recall, creativity, confidence as well as health and well being. This Dallas Hypnosis Training also teaches the students how to manage pain, overcome addictions, habits, fears and phobias as well.
These days people are interested in self-development for themselves as well as for others. Many people have a burning desire to improve themselves. Hypnosis can help achieve these goals. This type of hypnotic intervention might involve hypnosis for self-discovery, stress reduction, a healthier form of self-expression as well as therapeutic processes to help deal with past traumas. These are some of the many challenges you will learn to effectively work with in your Good Vibes Hypnosis Training.
It has been found that the results of a relatively brief series of hypnotherapy sessions, when compared to the more traditional therapeutic modalities, happen quickly, are more effective and longer lasting. This is why there are so many professionals already involved in the healing arts make the decision to enroll in our Dallas Hypnosis Training so they learn hypnosis and include hypnosis in their practice.
The subconscious mind is responsible for memory, habits, imagination and intuition. It has been called the seat of the emotions. The hypnotherapy student must be trained in a variety of interactive and silent process oriented methods in order to obtain the powerful, lasting and rapid results that are possible when working with the subconscious mind.
Instead of talking exclusively to the conscious mind, Hypnotherapy involves working with making powerful changes to the program that exist in the subconscious mind. This part of the mind creates our experience of our inner and outer worlds. By making positive changes to the programming of the subconscious mind, the well trained and experienced hypnotherapist can achieve meaningful transformation with their client on a personal level. Our Dallas Hypnosis Training students learn that this shift must take place in the subconscious mind in order to achieve an effective and permanent change in the client.
As a Certified Master Trainer with The International Association of Counselors and Therapists (IACT) Mark Johnson has shown his dedication to Hypnotherapy Training. As a result of Mark offering his training in multiple locations around the country, IACT presented him with the 2016 Educator of the Year award.

Discover more about Hypnotherapy Training on this site and visit Mark's main training website for additional information. For specific questions, feel free to contact Mark or give him a call.
This Dallas Hypnosis Training is presented by Good Vibes Hypnosis Training Center which is not licensed by the Texas Workforce Commission (TWC). Good Vibes Hypnosis Training Center has received an exemption from TWC, E-4434, and is allowed to teach this Dallas Hypnosis Training class in specific locations in the state of Texas.