Hypnotherapy and the Oath of Prosperity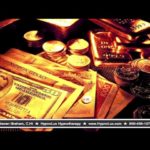 Hypnotherapy provides many benefits to people who seek out hypnosis. Every day, more and more people are turning to Hypnotherapy to assist them in making powerful changes in their lives.
Limiting beliefs around finances often create problems. Discover what is creating your limiting belief with Hypnosis and move past that into prosperity. When you make the decision to Learn Hypnosis in Dallas you will find that there are many applications when it comes to hypnosis that you can use to help others as well as help yourself.
This same Basic and Advanced Hypnotherapy Training is available in Dallas, Houston, Phoenix, Chicago, Nashville and Atlanta. Discover more when you visit our website.